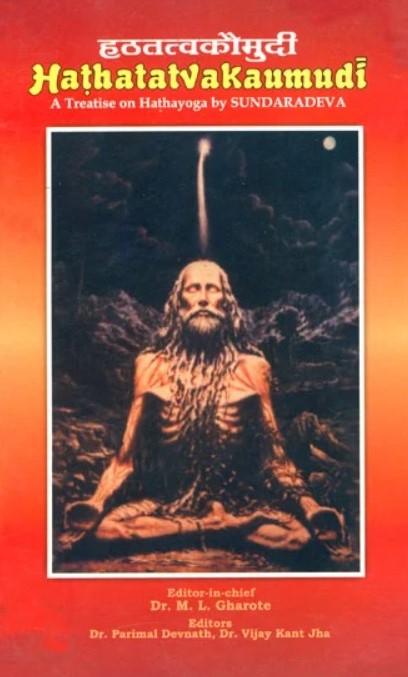 I've been reading the Hatha Tattva Kaumudi which is detailed guide to Hatha Yoga written in the 17th Century by a guy called Sundaradeva.
It's helped me solidify the idea that the point of the exterior limbs (limbs 1-5 in Patanjali's Ashtanga system) is to prepare for meditation.
Asana, mudra, and pranayama are there to purify both the physical and pranic body and create a clear, stable mind, that is easily given to meditation.
When you stack add asana, pranayama and mudra together, it's possible to unite all elements of the human being including the physical, emotional and spiritual elements. If this happens meditation is likely to go much better.
I created a yoga routine using the asanas listed in the Hatha Tattva Kaumudi with a couple of modifications. I've used the same order as Sundaradeva but he doesn't mention doing them in any particular order in the text.
Sundaradeva recommends doing pranayama first followed by asana and mudra before meditation. This is because pranayama is best in the hours just preceding dawn, a time known as brahmamuhurta. If you are very disciplined you might begin practice at 5am so, practically, it's best to do pranayama first to make sure it happens pre-dawn.
Most yogis these days will do pranayama after asana. And that works too. Personally, I find mudras and pranayama to be quite similar and I get the benefit of post-asana pranayama by doing mudras at the end. It's like a pranayama sandwich.
Another reason I do pranayama first is that I live in a hot country and have a fiery, pitta-dominant constitution. It feels good to do heating pranayamas like kapalabhati and bhastrika first, in the cooler hours, and before I get all sweaty on the mat.
So, here's the routine:
Warm up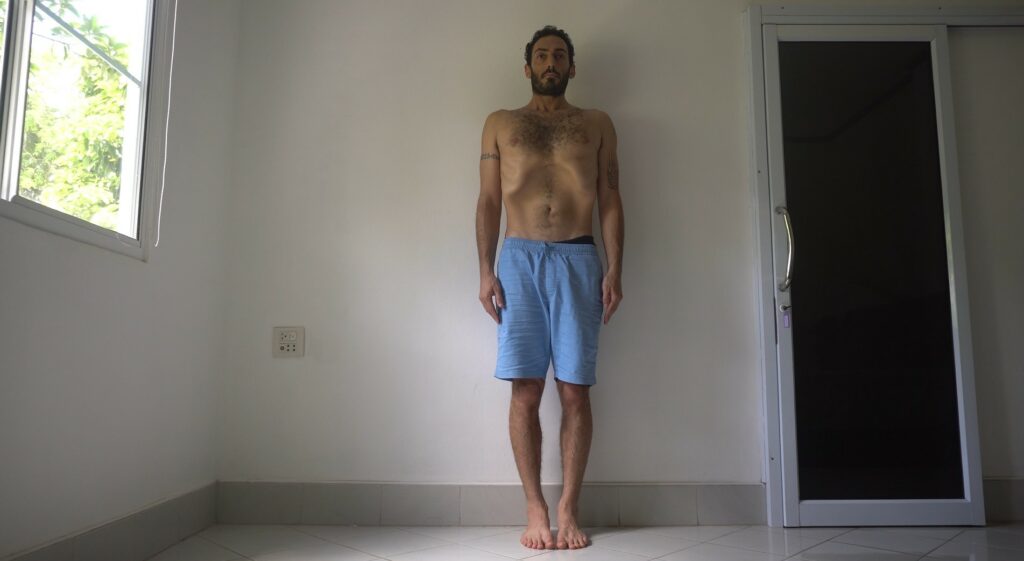 I start off with a few joint warm ups taken from Sukshma Vyayama by Dhirendra Brahmachari. They include standing bandhas such uddiyana (above) and ajagari, and various movements to warm up the joints.
Pranayama Routine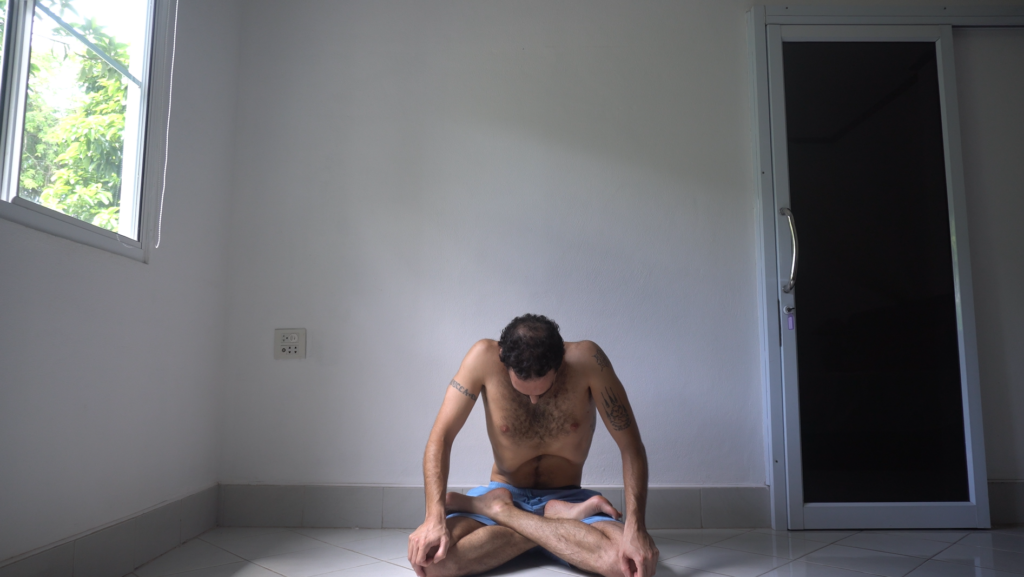 The Hatha Tattva Kaumudi recommends beginning your pranayama with Shakti Chalana which strikes me as an excellent way to get the energy moving. There are quite a few versions of Shakti Chalana around and the one I like goes like this:
Sit in lotus
Inhale, hold breath and push the abdominal wall out
Exhale, hold breath out, and pull abdominal wall in
Perform nauli by churning the abdominals
For a demonstration of this see a video I posted on my Instagram @escsamsara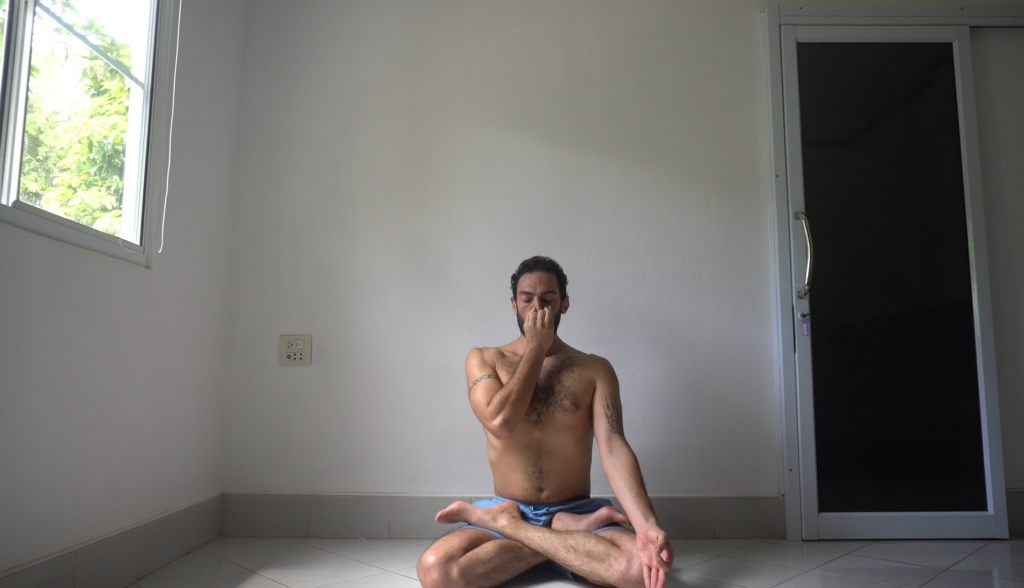 Next: Nadi Shodhana and Bhastrika. I follow Gregor Meahle's teaching on these pranayamas which you can find in his book "Pranayama the Breath of Yoga."
I do 150 rounds of Kapalabhati to prepare and then 12 rounds of Nadi Shodhana using a 1:4:2 ratio
Bhastrika is the same as Nadi Shodhana except I do 30 massive Wim Hoff-style inhalations and exhalations to oxygenate my blood allowing me to access a 16:64:32 ratio which is extremely powerful when combined with visualisations. For more info on this see our podcast episodes with Meahle.
Then comes the asanas
I love the Ashtanga Vinyasa sequences and started with a few sun salutations and standing poses to ground my body and open my hips and hamstrings. Take a look below at my selection: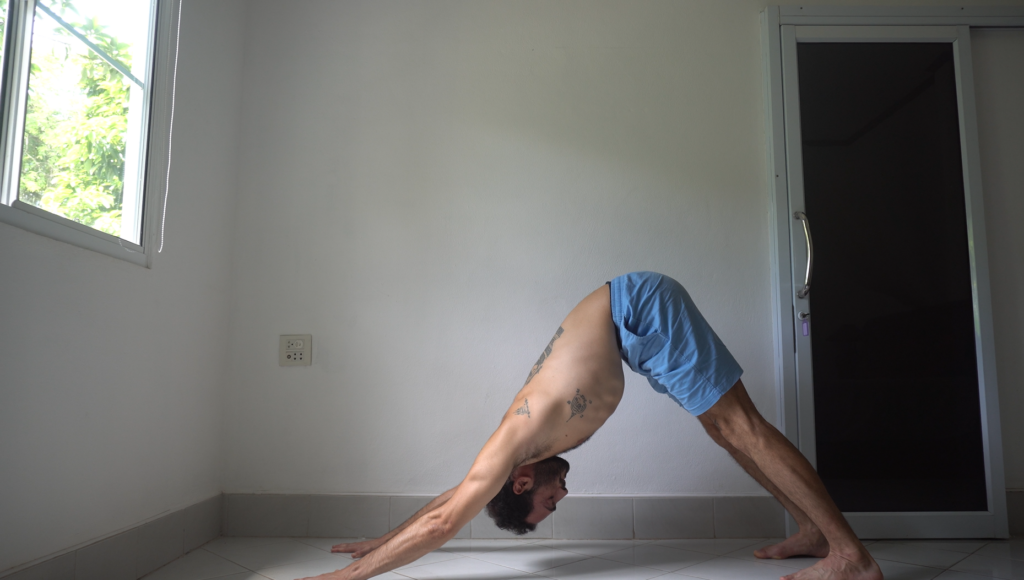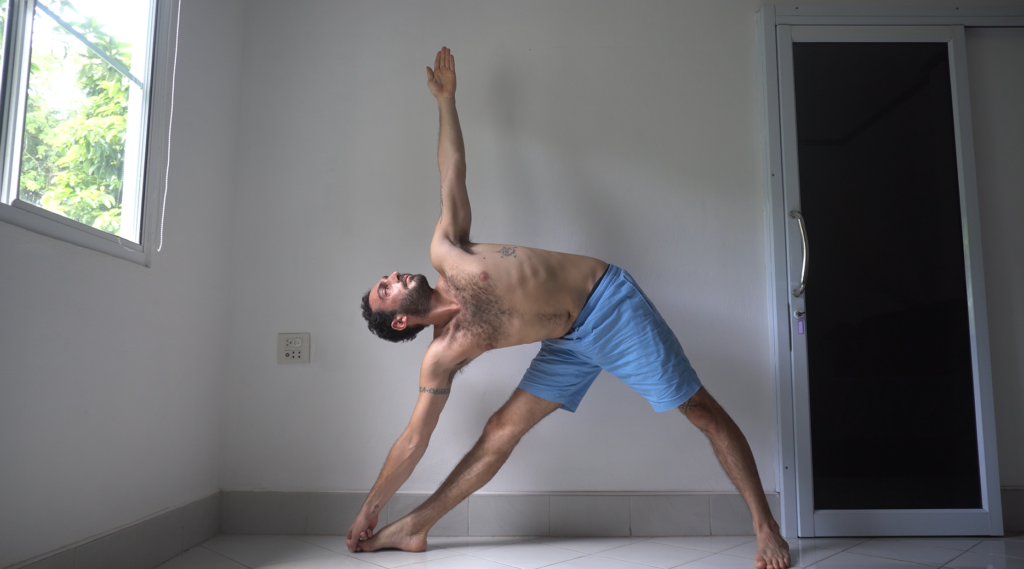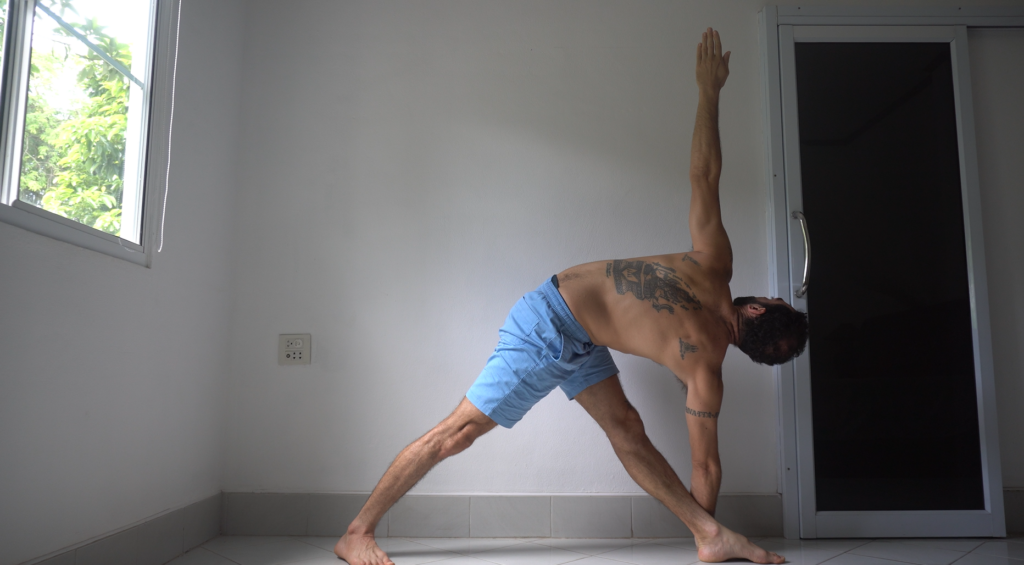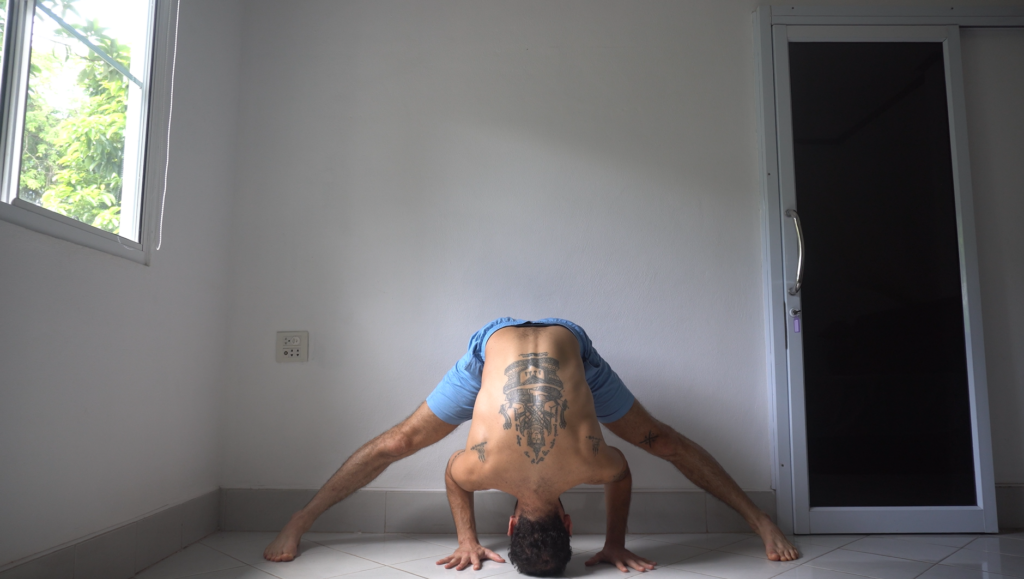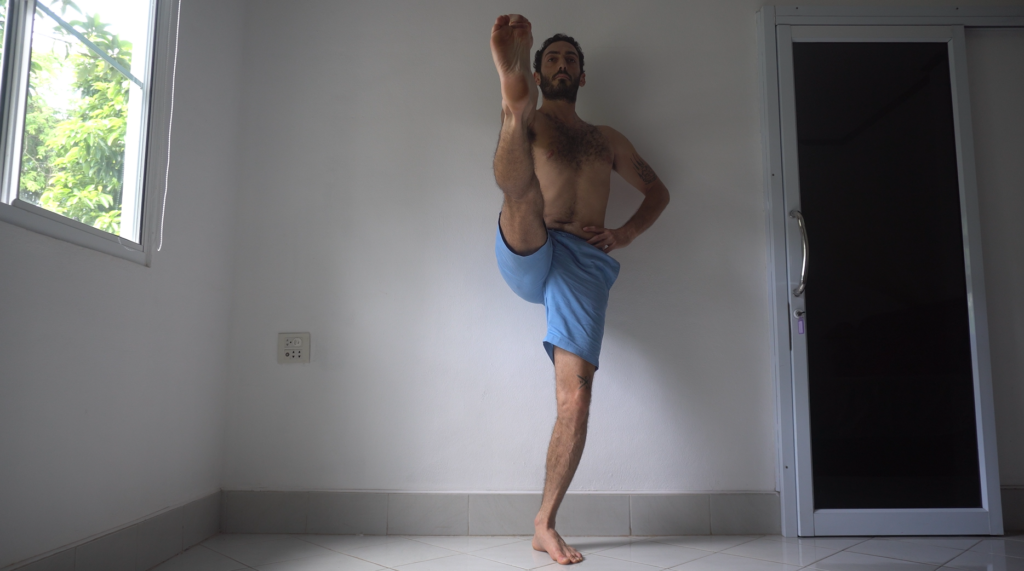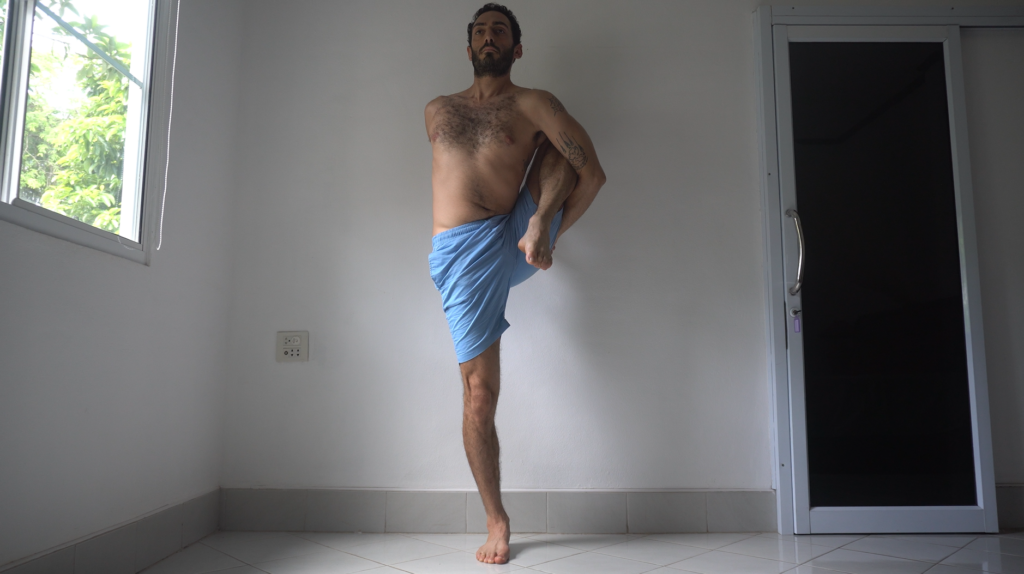 And taking an extra five breaths in standing half Padmasana to truly ground myself: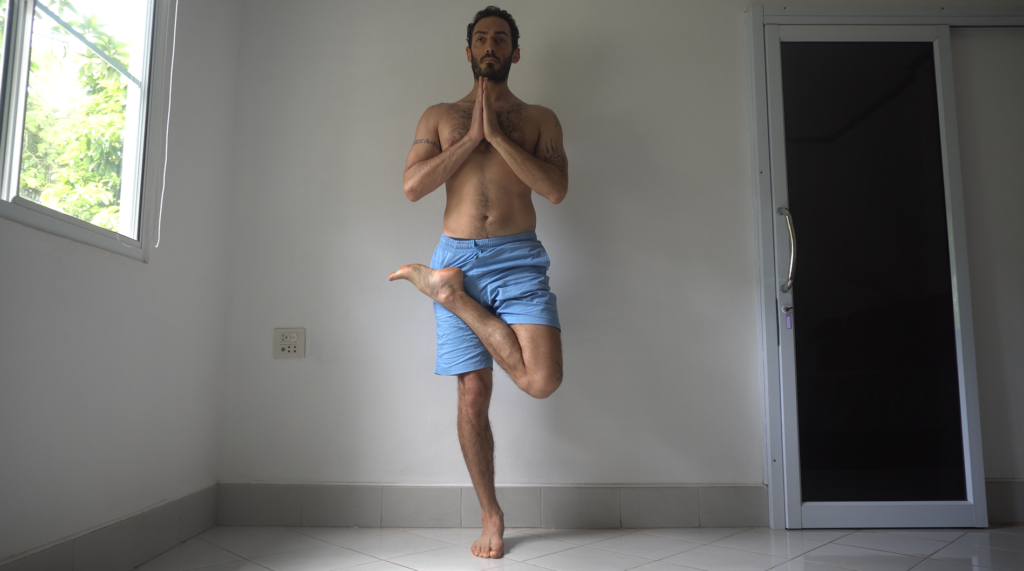 Hatha Tattva Kaumudi Sequence
The asanas listed in the text are almost all seated or done on the ground. So they fit perfectly into the standard model: standing poses, then seated, and inversions.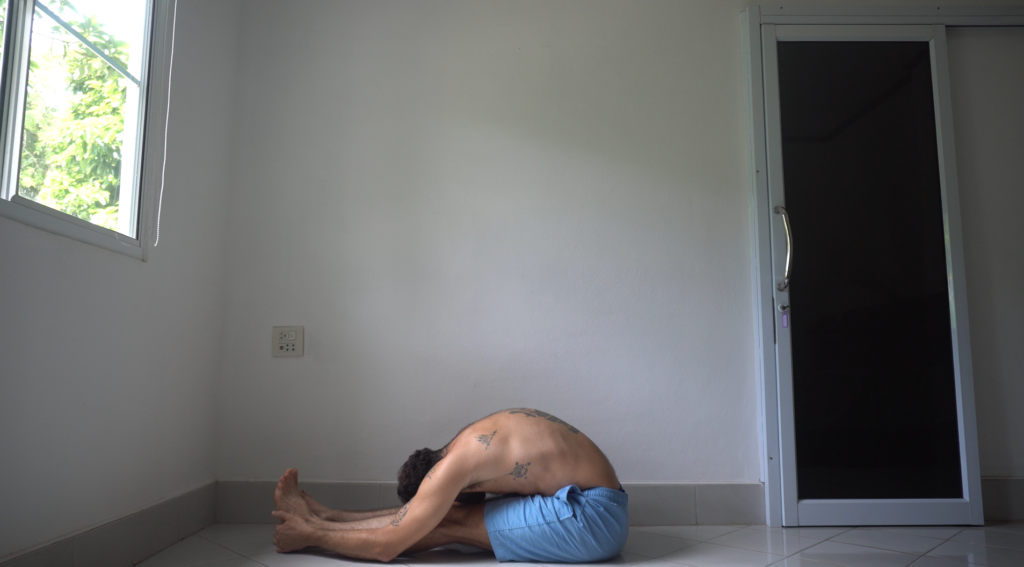 I added in the counter pose as in Ashtanga Primary Series because it works so well: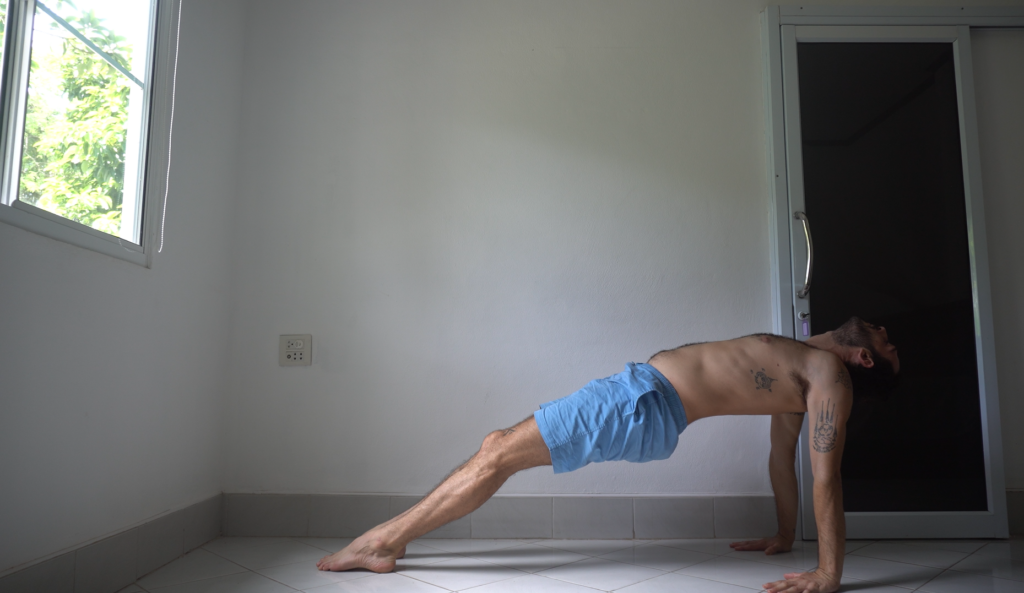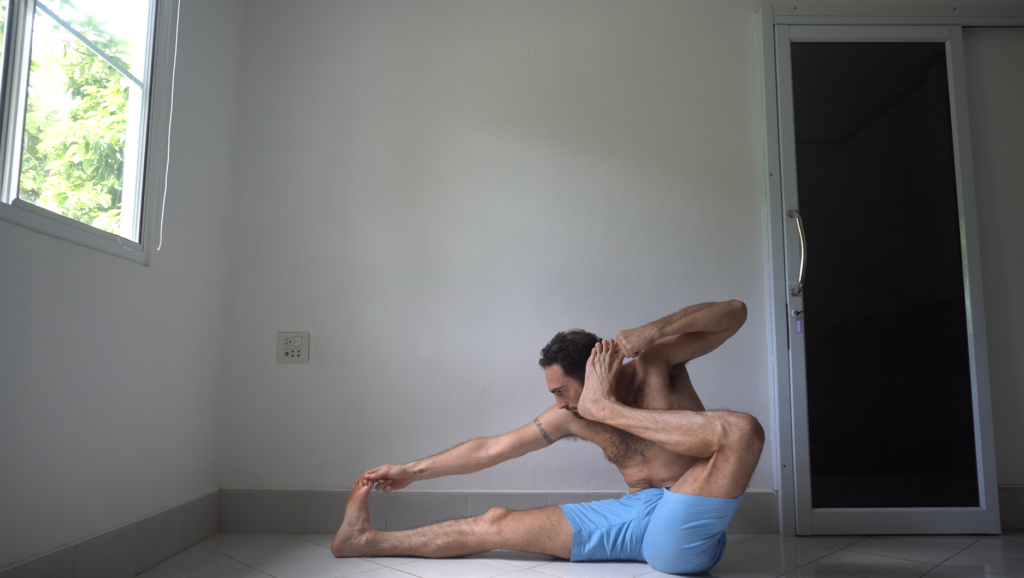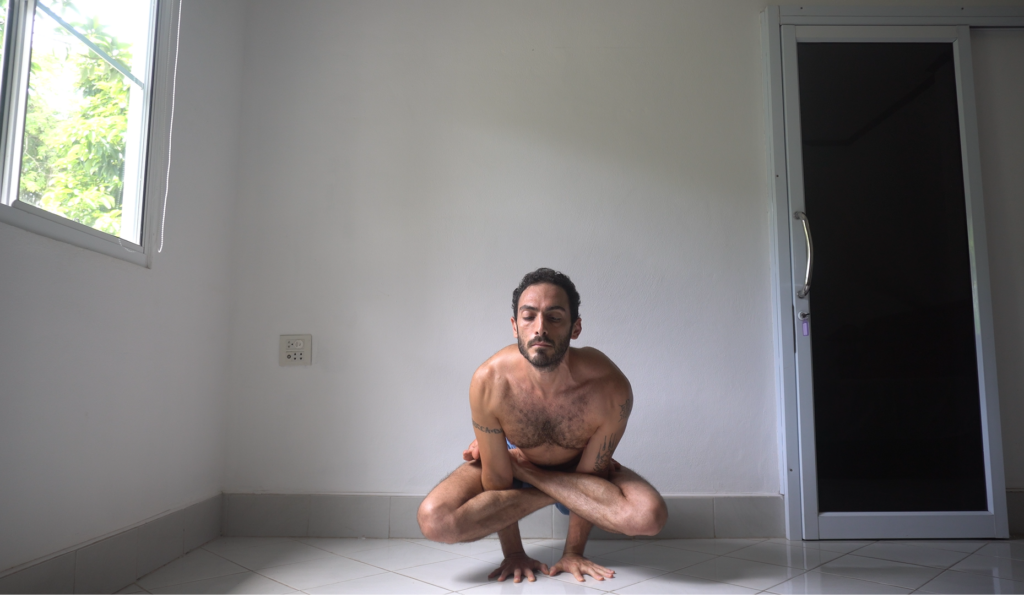 Kukkutasana is listed in the 15th Century Hatha Yoga Pradipika and is a favourite of all the yoga traditions. Get an extra kundalini boost by performing nauli while in the pose!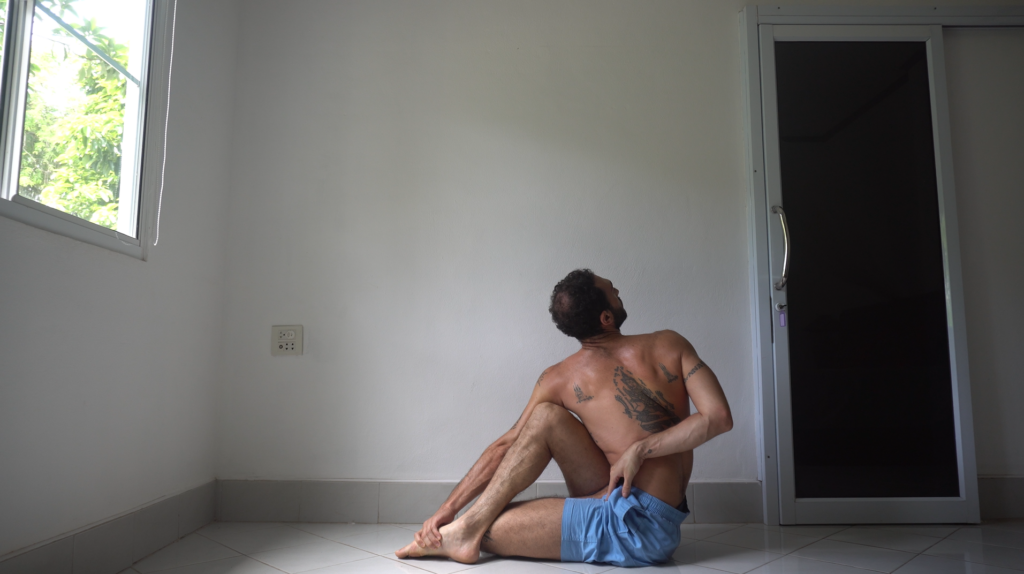 The above is another Kundalini-raising pose. Why? Because the form joins pranic and apanic forms (i.e. both a curved lower back and a spreading, open upper back) and turning your head also blocks the ida/pingala nadis and creates a jalandara bandha effect. Add in mula bandha and a tongue mudra and you have a very potent pose going on.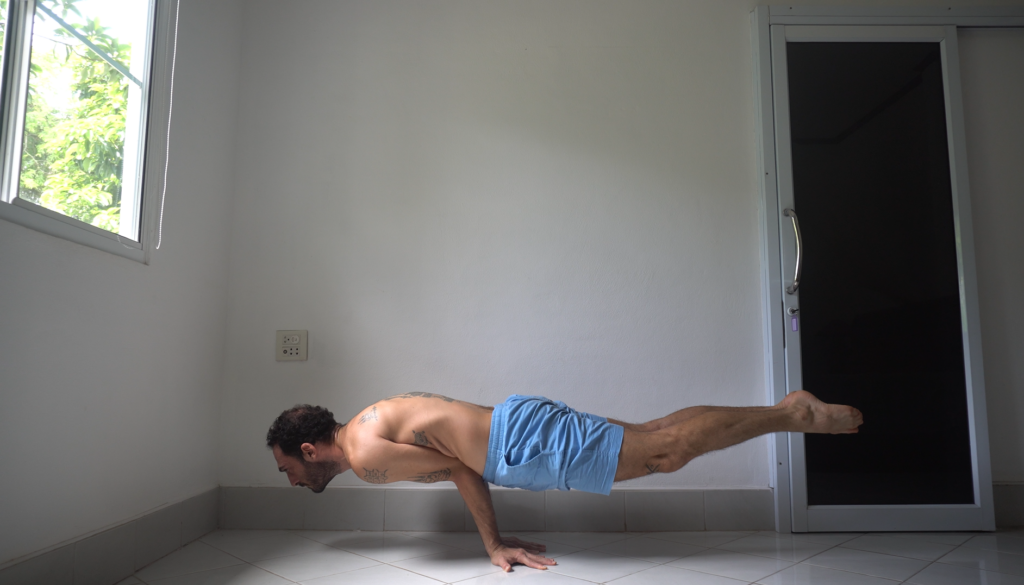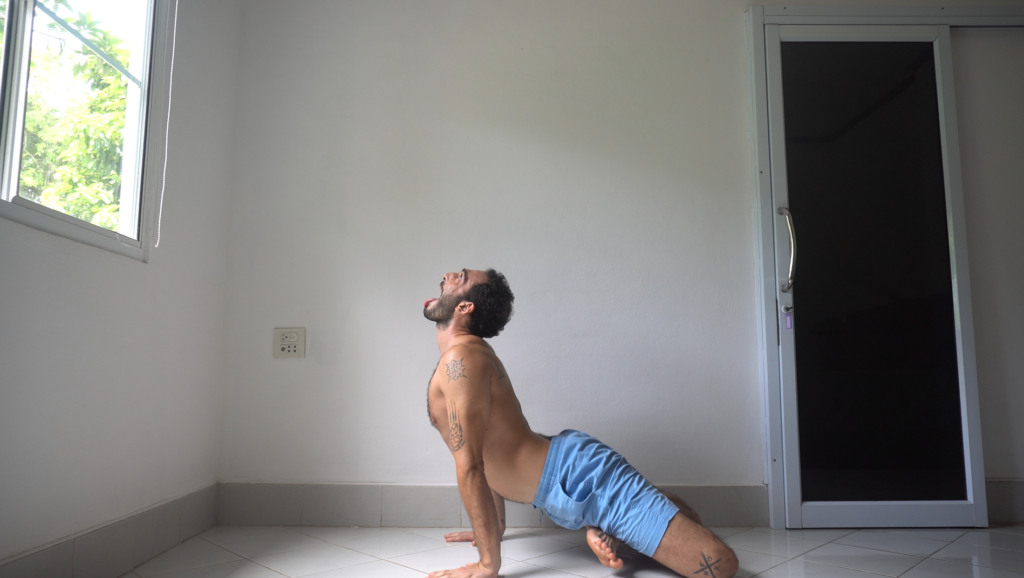 The Hatha Tattva Kaumudi gives different instructions for Simhasana but I like to use the Ashtanga version. Any excuse to feel the greatness of this pose.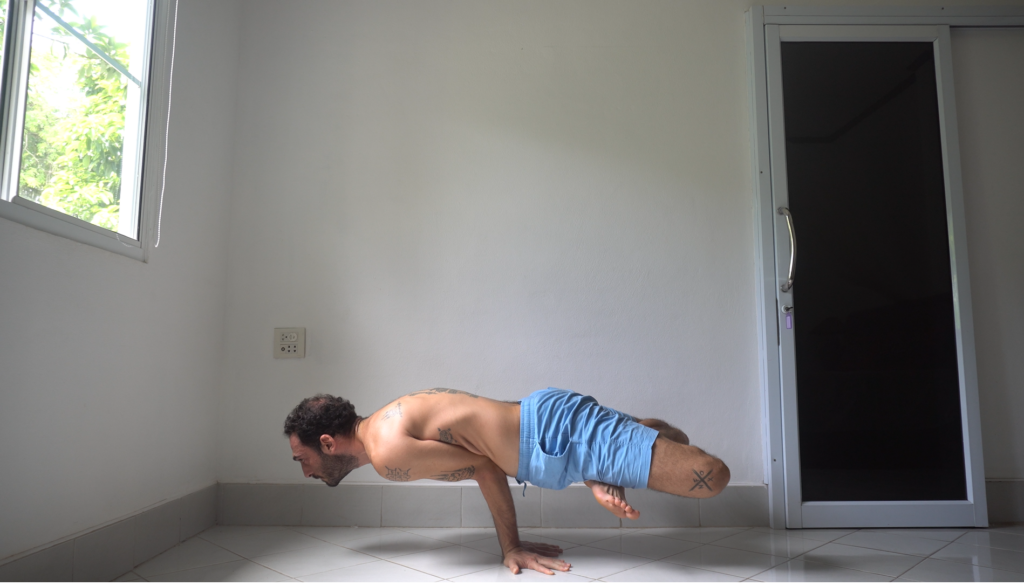 This version isn't in the text but I added it in for fun because it's easy to do straight after Simhasana. The main point of Mayurasana is to massage the internal organs by balancing on the elbows.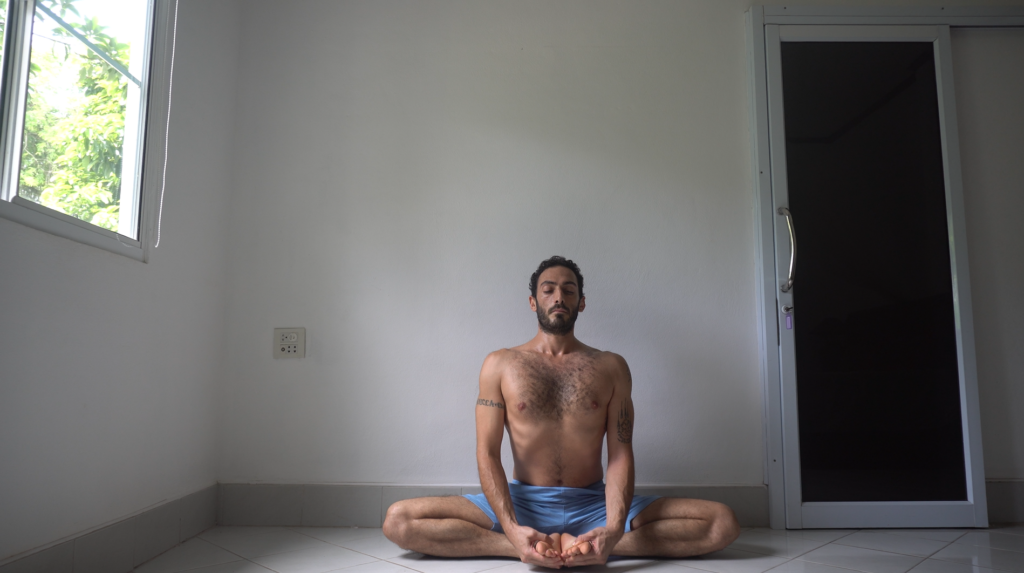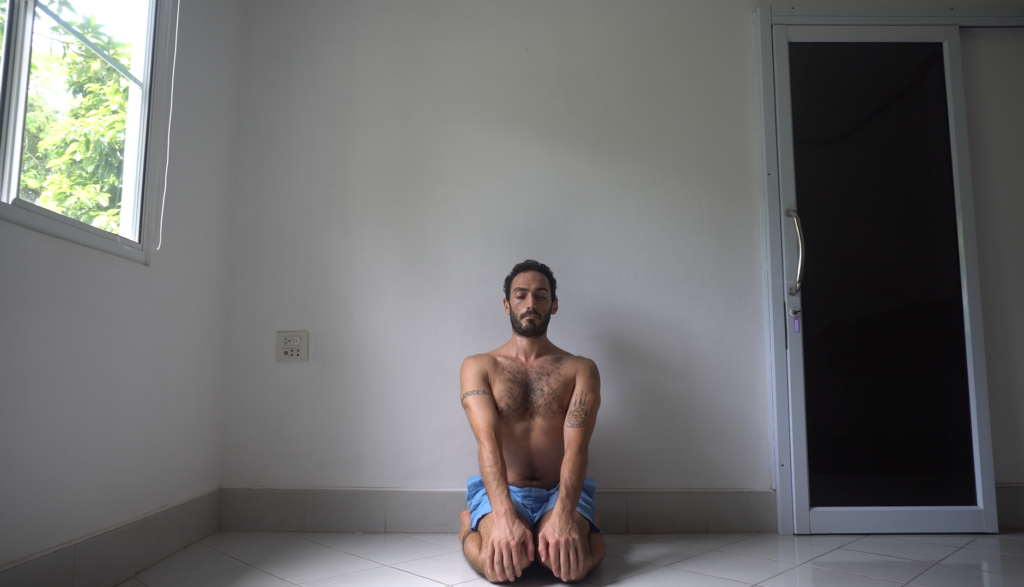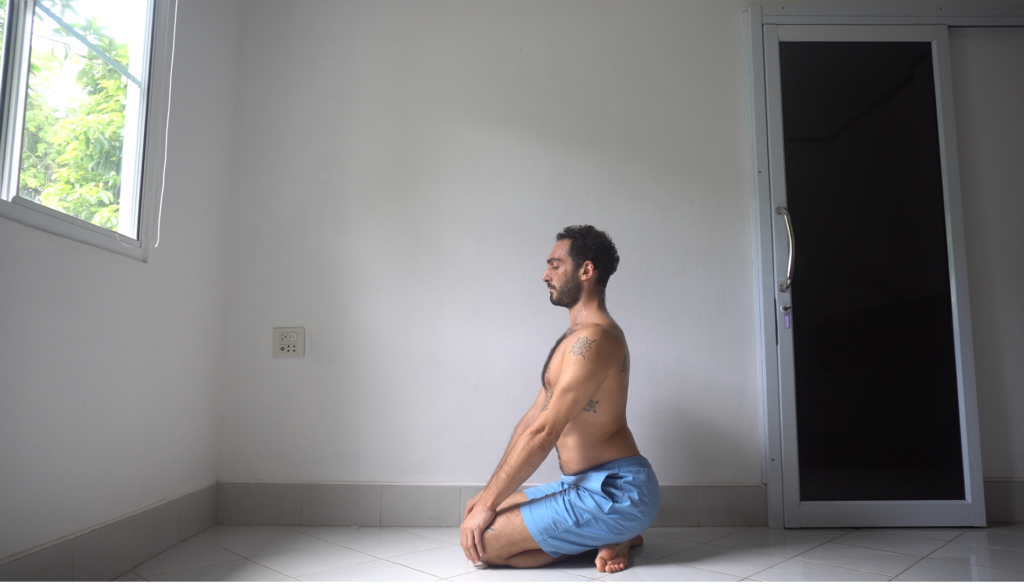 This is a different pose to the usual Kurmasana found in the Ashtanga Primary Series and is much less formidable. You cross the ankles and sit on your heels pressing them into the perineium to stimulate mula bandha.
Mudras
After asana comes mudras. I like to perform the three classic mudras listed in most medieval yoga texts: Maha Mudra, Maha Bandha and Maha Veda Mudra.
I learned Maha Mudra from Robert Moses and do three versions. The first version emphasises mula and jalandhara bandha. The next is mula, jalandhara and udara bandha (pushing the abdominal wall out). In the final version, I hold mula bandha, udara bandha, and tilt my head back gazing at my third eye.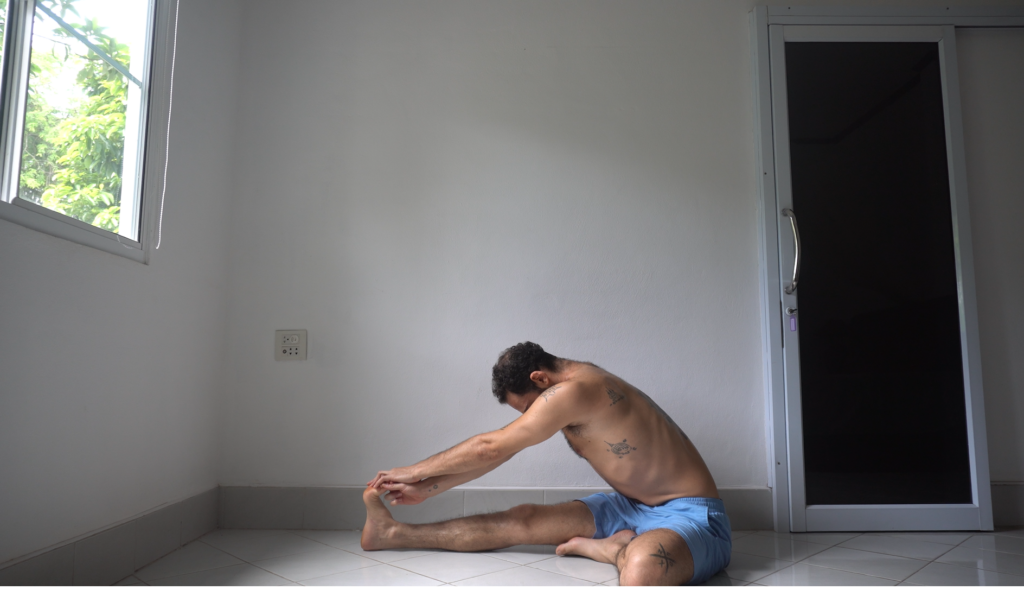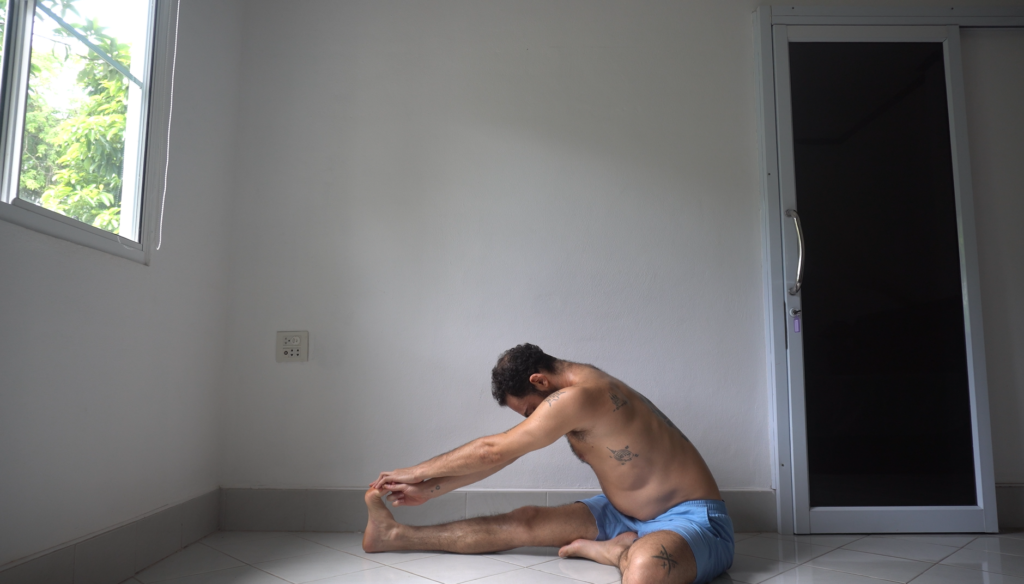 To do Maha Bandha sit in lotus or badrasana, exhale, hold the air out and perform a full uddiyana bandha with mula and jalandhara bandhas. Repeat three times.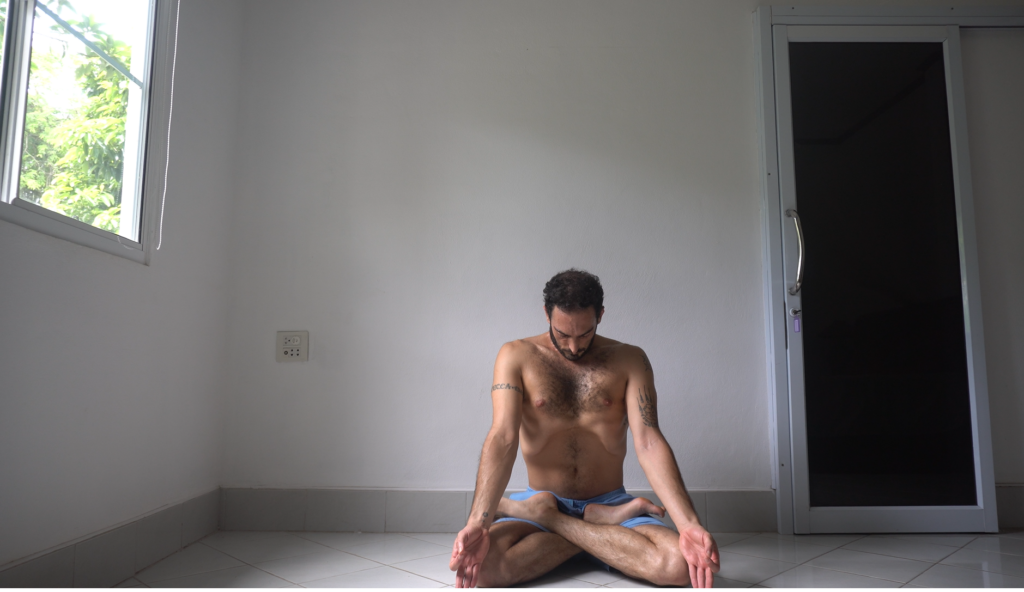 Finally, Maha Veda Mudra. Inhale, hold and lift my lotus off the ground. Then I drop my buttocks on the floor multiple times.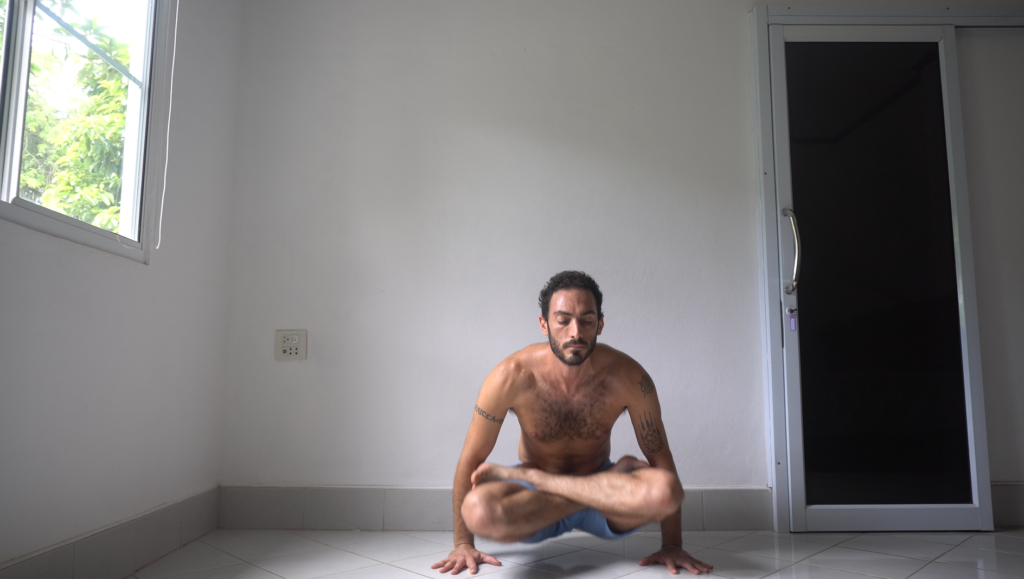 Invesions/Vipareeta Karani
Finish off with a long inversion, or vipareeta karani, which allows pratyahara to take place. (I forgot to photograph this so I had to use a different image). I use an app to time my breathing to 10 seconds inhale and 10 seconds exhale and stay in headstand for 10 minutes.
My eyes are closed and focus on the third eye. The ultimate version of this is a half hour headstand with a 15:15 breathing ratio… one day!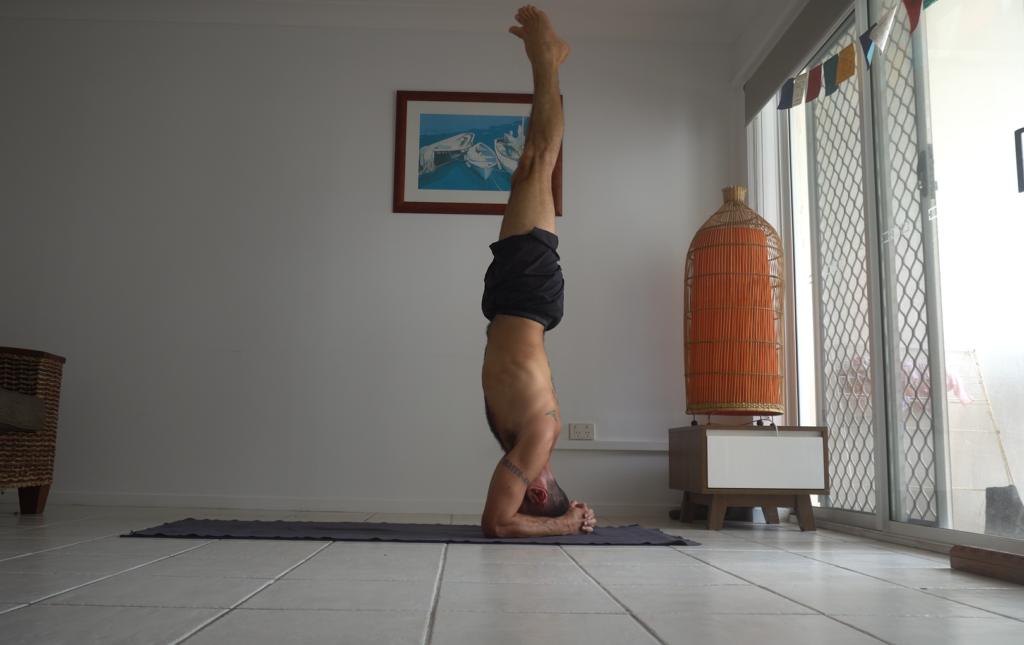 Meditation/Samyana
Now, if you, dear reader, get through all that and then sit down to meditate, I'll bet my bottom dollar you will find it an easier, deeper, and more rewarding experience.
The subject of meditation is way too vast to go into in this short blog post. But if you already have a meditation practice this routine will enhace it.
My meditation practice is from the Buddhist schools. If you listen to our episode with Zen monk, Mark Togni then you will hear how he integrated his Zen meditation into his asana and pranayama practice. While someone like Matthew Sweeney practices Advaida Vendanta meditation.
The genius of Hatha Yoga is that it works as a preparation for almost any kind of meditation. And the routine needn't be as elaborate as the above. This is just something I do with ideal conditions and no time constraints because I enjoy it.
Even if you only have 30 minutes in the morning, a little practice of asana, pranayama, and mudra can go a long way to enhancing your meditation.