In this episode we interview Matthew Sweeney, a long-term yoga practitioner and teacher. Matthew's path of self-inquiry is a remarkable journey through different systems and approaches, from Martial Arts and Zen Shiatsu to Iyengar Yoga and Ashtanga Vinyasa Yoga. A long-term absorption in yogic practices together with open-mindedness an interest in Meditation, Tantra, Gestalt Therapy, Transpersonal Therapy, Transforming Cellular Memory, Buddhism and Advaita Vedanta helped him to crystallise his understanding and develop his own authentic and honest approach to teaching. He has written several books and created DVD teaching programs, as well as many great reflections in form or free articles. He is currently based in Ubud, Bali, where he teaches courses in his beautiful shala – Vinyasa Krama Mandiram.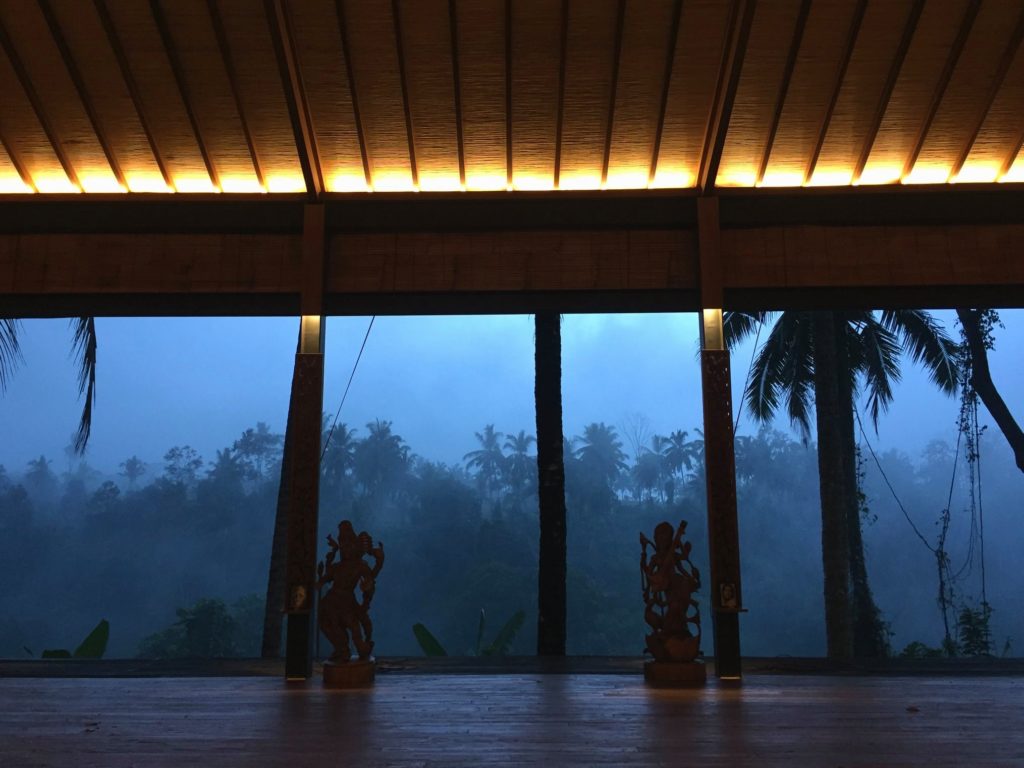 In this interview with Matthew Sweeney we go in-depth on a great variety of topics and get really geeky.
Show notes
Relationship between Moon Sequence & Ashtanga Primary Series. Background & Purpose.
Impact of different asana practices on the state of mind – tamasic, rajastic, sattvic?
Different angles to look at Vinyasa Krama
Sequences of Ashtanga Yoga
Yamas and Niyamas
Matthew's take on 8 limbs of Patanjali
Focusing on Stambha within Pranayama and Meditation
Dharana, Dhyana and attachment to the practice
Pratyahara and misunderstandings around it
Self-enquiry and Advaita Vedanta
Potential of higher limbs and limitations of the system
Benefits of combining different observer consciousness practices
Spirituality and technique
Become a Patron!