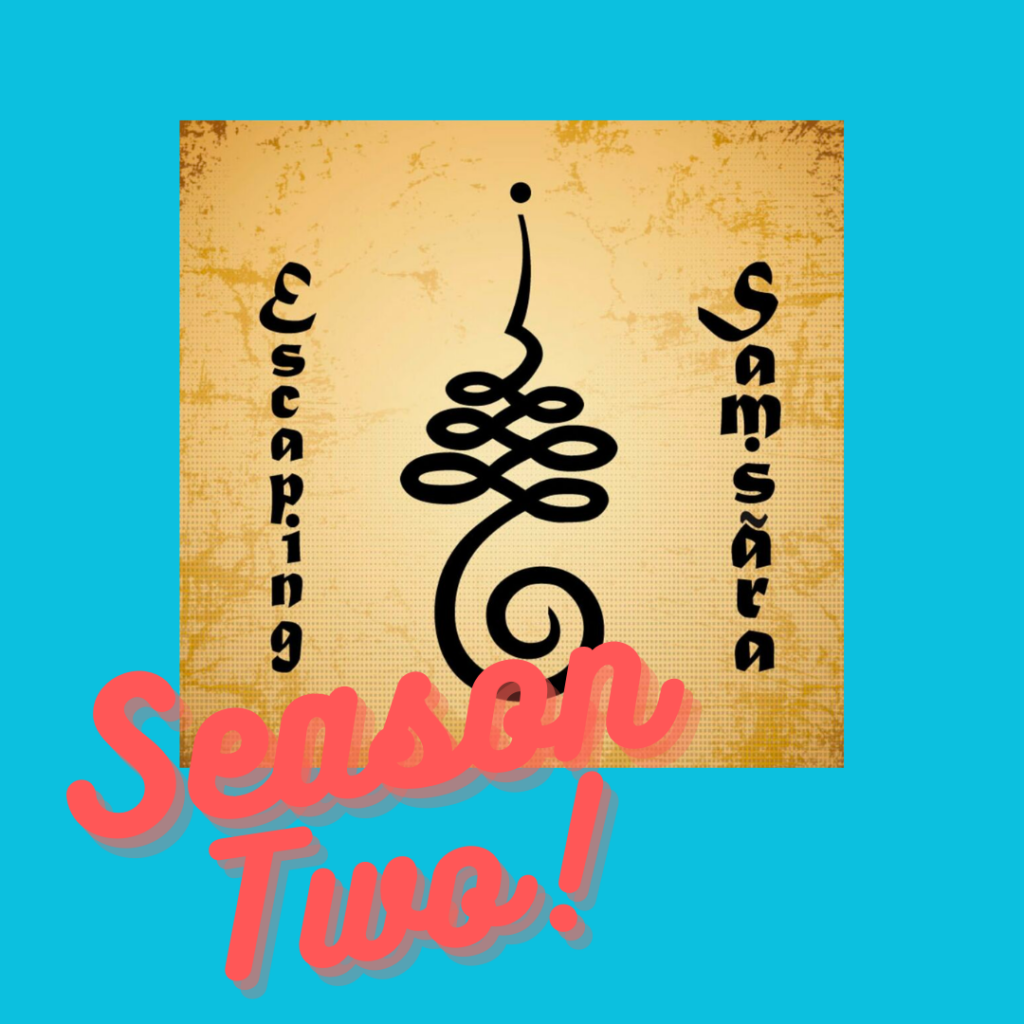 Hello Escaping Samsara listeners!
The Escaping Samsara Podcast is back. It's time to start season two!
After a long hiatus of about a year we are re-booting our podcast, which delves a little deeper into the practices of meditation and yoga and focuses on the intersection of yoga and Buddhism.
Our hiatus was the result of a number of personal and geopolitical factors beyond our control. I also accidentally deleted all our episodes but they have now been re-uploaded. If you experience any issues finding your favorite episodes, please re-subscribe to get the new feed:
Coming up this season we have guests with deep knowledge of their subjects including San Francisco Dharma Collective's own MC Owens, returning guests Gregoe Meahle and Leigh Brasington talk Samadhi, and Ashtanga Zen aficionado Rich Ray.
We're a bedroom-production, done for the love with no sales pitch or advertising. If you'd like to donate to help our hosting, equipment, and editing costs, we'd very much appreciate it.
You can any fiat money to our Donorbox
Or you can send crypto to our Ethereum wallet address:
0x7F767dC1205cdE2A2a16F5eb9E75530Ed9F16DAE
(Please ensure you copy and paste this address correctly as mistakes will result in lost funds. If you want to send Bitcoin, it is essential to swap it for Wrapped Bitcoin (WBTC) using your favorite exchange before sending to the address above)
Thanks to everyone who already donated; it's great to be back!